Home » Pendants
Maori Fish Hook Necklaces
The Maori fish hook pendant (hei matau) is not only in demand among kayakers, boaters, surfers, and other watersports enthusiasts. Also those who are interested in indigenous cultures, especially in the Polynesian Maori culture, like myself value these carved pendants. The Maori fish hook necklace was often worn by Maori warriors during ceremonial dances and is a convincing expression of authority and power.
The people of New Zealand have always been known for their rich and deep culture. When you take a look at the history of the native New Zealanders, you can see great traditions, meaningful works of art, and a culture unique to the land. These traditions and rituals have given us insight into how these incredible people live and even in our modern era, we look up to the way they lived their lives. Now a popular form of art, the Maori hook pendant necklace once had a significant meaning to the native people of New Zealand.
The spiritual and historical meaning of the Maori fish hook is appealing to many. Moreover, the level of craftsmanship expressed through these little works of art is stunning. Especially in times where mass-produced, non authentic products are flooding the markets, genuine, handmade items, such as the bone Maori fish hook necklace, are true gems.
Historically Maori carvers made their fish hooks, which purpose initially only was utilitarian, of whale, albatross, dog, cow, and human bone. They also crafted their fish-catching tools of the highly treasured semi-precious rock greenstone called pounamu.
At one point in time, a man's respect, honor, and power could all be seen around his neck. Known as a Hei Matau necklace, these pieces of jewelry had a deep meaning for the Maori. Seeing as fishing was the main way for these people to catch food, a well-crafted fish hook was incredibly important.

The fact that well carved fish hooks were an essential possession instigated the use of wearing them as necklaces, thus reducing the risk on theft or loss. This led, together with the development of the art of carving, to the ornamental use of  the Maori fish hook necklace.
Materials
Nowadays the most commonly used materials to create Maori fish hook necklaces are bone (generally from cattle), pounamu (New Zealand greenstone jade), and in lesser amount Australian black jade, exotic types of wood such as ancient kauri wood, and red agate.
Hand Carved
When you take a look at a Maori hook pendant necklace, you will see that it is delicately crafted and will look very similar to the ones used by the natives. It will, of course, resemble the style of a fish hook. Many people still hand carve these works of art today. For the people of New Zealand, it is a skill that is passed down from generation to generation.
The style is usually quite simple. A rope or some other type of one color string will be used and the pendant will resemble the ones the native New Zealanders would use.
Prices
Pricing all depends on who you are buying them from. If you are purchasing a hand carved, detailed bone Maori hook, the price can be quite high. If you purchase a mass produced hook, however, you will be able to get one for a much cheaper price. While getting a good deal helpful at times, there is nothing like holding a hand carved bone Maori hook in your hand. They are renowned for their detail and beauty.
Where To Buy
Before you purchase one of these incredible works of art, be sure to look at all of the wonderful styles and materials. It may be more expensive, but if you want to ensure quality, you should always purchase a hand carved hook. With options to have them made in wood, jade, or bone in many different styles, you are sure to find the one that suits you best. You can never go wrong with a Maori hook pendant necklace. Go and order one for yourself today.
Renowned New Zealand carvers such as Lilach Paul, Hepi Maxwell, Len and Candy Kay, Kerry Thompson, and Stanley Nathan, make use traditional techniques as well as more contemporary designs to create their little works of art. Here are a few examples. Click on the photos or links to go to the respective shop to view more fish hook necklaces and find out about prices and buying.
Below are my favorite web shops offering the most beautiful handmade bone Maori fish hook necklaces: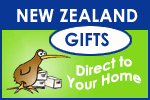 Tags: bone carving, bone fish hooks, hei matau, Maori fish hook, Maori symbols, master carver, matau